Our corporate travel industry experts are available for media interviews, appearances and events.
Managing Director and Vice President, Nordics at BCD Travel 
Thomas Ådén has full responsibility for BCD Travel's business in the Nordic countries Denmark, Finland, Norway and Sweden. He has more than 15 years of experience in financials and executive management positions in the travel industry and was the CEO of Ticket Biz which was acquired by BCD in 2016. After the acquisition, Thomas began his role as the managing director and vice president, Nordics at BCD. 
Thomas excels in managing, developing and expanding business to new market conditions. He is based in Stockholm, Sweden. 
Speaker topics:
The Nordic travel market
Travel management
Business strategies
Change management
Managing Director, Germany at BCD Travel
Alexander Albert has been working in the travel industry for over 20 years. A state-certified business economist (hospitality management), he started his career in 1999 as business development manager at i:FAO. He then held various positions at TQ3, a predecessor of BCD Travel, and American Express Global Business Travel. In 2010, he assumed responsibility for the Account Management team at HRG for Germany and Switzerland.  
At BCD, Alexander was responsible for more than 100 employees in EMEA's Program Management team. In 2020, Alexander became managing director for Germany and is responsible for the economic success and further development of BCD across Germany. With his team, he supports clients in the implementation and execution of specific business travel programs on a national and international level. Alexander is driven by innovation and has an entrepreneurial spirit that enables him to further connect with clients.  
Alexander lives in Frankfurt with his wife and their son.  
Speaker topics:
Industry development and strategy
Business travel trends
Strategic travel management
Implementation & management of business travel programs
Change management
Sustainability 
Distribution strategy
Vice President and Managing Director, Benelux at BCD Travel
Diederik Banken began working as head of Account Management in 2002 at TQ3, a predecessor of BCD Travel. He became VP of Commercial for the Netherlands in 2010 and later started leading the Commercial team in Belgium and Luxembourg as well. Over the next few years, he was appointed VP of Sales for EMEA and worked his way up to VP and managing director for the Benelux region in 2019. In this role, Diederik is responsible for business results and operational excellence in Belgium, The Netherlands and Luxembourg.
Diederik oversees engagements with clients and prospects and fosters long-term relationships with our partners.
Diederik lives in 's Hertogenbosch with his wife and works from the global headquarters in Utrecht. His expertise in business travel is often requested by the media where he's regularly quoted with insights and recommendations.
Speaker topics:
Business travel management
Business travel trends
Demand and behavior management
End-to-end travel processes
Marketing
Travel technology
Travel risk management
Traveler engagement
Senior Vice President at BCD Travel
A former agency owner who led the growth of her Ohio-based business from an annual turnover of $3 million to $300 million, Kathy uses her clear understanding of business objectives and corporate cultures to find solutions to every imaginable challenge in building and maintaining effective air, hotel, ground transportation and meetings programs.
She was one of the earliest adopters of modern meetings technologies and the on-site travel service concept.
Kathy enjoys presenting at major trade association events and has appeared in numerous travel segments on The Weather Channel. She resides in Atlanta.
Speaker topics:
Leisure travel
Supplier negotiations
Travel management
Travel risk management
Women in management
Principal and Vice President, Global Air and Intelligence & Analytics Practices at Advito
As Principal and Vice President for Advito, Olivier Benoit sets and executes the direction for the global Air practice and the Intelligence & Analytics practice. Managing a team of business travel, business intelligence and sustainability experts, he develops strategy and implements Advito's dynamic performance management framework across a diverse range of global clients. Beyond sourcing, this progressive methodology is supported by cutting-edge, cloud-based technology combined with supplier engagement, traveler behavior and demand management to deliver superior savings while increasing traveler satisfaction and reducing clients' environmental footprint.
Previously, Olivier served as the global corporate sales director for Air France KLM where he was responsible for business development in Europe and North America, as well as emerging market developments in Asia and South America. He also spearheaded the creation of an integrated global contracting process with JV partners for fortune 500 clients. Prior to that role, Olivier was the Commercial Director – Singapore, Indonesia, Australia, and New Zealand for Air France KLM.
Olivier earned a Master of Science in Finance at Université Paris Dauphine and a Master of Business Administration, from Institut d'Administration des Entreprises in Aix-en-Provence, France. He recently earned an Executive Leadership certificate from Cornell University. He is fluent in French and English, and proficient in German. He has previously lived in Singapore, Warsaw, Lyon, Paris and Stockholm. Olivier is now based in Montpellier, France.
Speaker topics:
Air contracting
Airline industry trends
Air Revenue Management Pricing
Demand & Behavior Management
Dynamic Program Management™
New Distribution Capabilities
Sourcing
Sustainability
Senior Vice President at BCD Travel and Managing Director at Advito
April Bridgeman is a longtime road warrior with unmatched passion for the business traveler experience. She has a clear vision for travel-related solutions that blend into today's digital and socially connected lifestyles. April loves to collaborate with clients to incorporate unique behavior management strategies and newly available intelligence & analytics to drive corporate travel programs across new horizons.
As managing director of Advito, April heads BCD Travel's global consultancy unit, inventing new best practices in corporate travel management. She is known for taking concepts and turning them into reality. Under her guidance, Advito continues to develop new practice areas and deepen analytics that vastly increase travel program value.
As senior vice president of BCD Travel, April is often tapped to meet with clients for her unique skill set, experience and capacity to innovate managed travel programs. Currently, she leads hotel solutions – home to BCD's comprehensive hotel category management solution, Stay, as well as sustainability. In her previous role as senior vice president of strategic marketing, she led BCD Travel's product planning, product marketing and emerging technologies teams. April is a highly sought-after speaker and resource across the travel industry. Before joining the BCD Travel team, April was a management consultant with Deloitte for over eight years, providing strategy and operations consulting.
April earned a Bachelor of Arts in economics and German, a Master of Health Services Administration and a Master of Applied Economics from the University of Michigan. She is based in Chicago, Illinois.
Speaker topics:
Demand management
Emerging technologies
Hotel category strategy
Intelligence & analytics
Marketing
Digital transformation
Sustainability strategies
Supplier negotiations
Travel consulting
Virtual collaboration
Senior Vice President of Diversity,  Equity and Inclusion at BCD Travel
Yvette Bryant leads the development and implementation of BCD's company-wide DE&I strategy, policies, initiatives, tools, and processes. She's committed to driving the company's overall DE&I
focus of strengthening our culture and teams, sustaining a welcoming and respectful environment where everyone is valued and can feel safe, and where our diversity makes us stronger.
Prior to this role, she led BCD's People & Culture (P&C) team for the Americas region and was responsible for all HR aspects, linking the company's business and talent strategies. Yvette has over 30 years of HR management experience with 24 years in leadership roles at various organizations.
Yvette is a member of the global P&C leadership team where she helps set the global people agenda for the organization. She holds a Bachelor of Arts degree from Columbia University.
Yvette enjoys spending time with her family and together with her husband are the proud parents of three children. Born in Barbados but raised in Boston, she calls Atlanta home. In her free time, she loves watching basketball and dancing.
Speaker topics:
DE&I strategies for organizations
Employee engagement
Inclusive travel
Senior Vice President People & Culture at BCD Travel
Christian defines and leads our company-wide employee experience initiatives and heads our human resources groups worldwide. In that role, he defines the company's people strategy, employer branding, learning and development, talent development programs and talent acquisition.
Under his leadership BCD Travel became the first travel management company to reach for and achieve accreditation from Investors in People®, a globally recognized workplace ratings firm. BCD has regularly been included among the companies named to Forbes' list of America's Best Employers and FlexJobs'  list of Top Companies with Remote Jobs. The company was selected for a 2017 Stevie® Award for its multi-year Confident Self approach to talent management. That approach links recruitment, professional development and employee satisfaction to increase service quality and client satisfaction.
By strategically enhancing the opportunities for BCD employees, Christian has overseen a rise in employee engagement by more than 5.3% since 2014 and a doubling in the hours per employee spent on training—including the strengthening of BCD's middle management for better leadership capabilities at all levels.
Christian began his career in the travel industry in 1993 at BCD Travel legacy company DanTransport, covering many roles in operations, marketing, learning & development and finally overall HR. He lives in Copenhagen, Denmark.
Director, Research and Intelligence at BCD Travel
Mike has been a member of the Research & Intelligence Team since 2013. He joined BCD Travel after a career at British Airways, bringing a wealth of experience in business strategy, network planning, competitor analysis, economics, market analysis and forecasting.
At BCD, he is responsible for producing the Industry Forecast and providing insights and thought leadership on a range of trends and issues relating to the business travel industry. Mike has a Bachelor of Arts degree in Geography from the University of Southampton. He is based in Rickmansworth, U.K.
Speaker topics:
Airlines
Competitive analysis
Economics
Forecasting
Industry Forecast
Market analysis
Market Insights
Network planning
Senior Director, Client Relationship Management at Advito
As Senior Director of Client Relationship Management for Advito, Shelley oversees engagements with clients and prospects that help deliver ROI and optimize travel programs. As well as fostering long-term relationships, Shelley develops new business opportunities across EMEA, APAC and North America. Shelley has direct client management experience, having worked as a Managing Consultant in Advito's successful Traveler Engagement practice before moving to her current role.
Prior to joining Advito, Shelley spent 20 years working in destination, leisure and retail marketing and sales roles. As a result, she brings a unique perspective of consumer and retail thinking to the world of corporate travel. She studied Business and Social Sciences with the Open University and Marketing with the Chartered Institute of Marketing.
Shelley has spoken at several industry events and webinars, including ACTE, GBTA and ITM events.
She is a member of the TAMS Community & Engagement group and was a lead contributor to the published TAMS Return to the Road Communication Plan.
Speaker topics:
Dynamic Program Management
Traveler behavior
Hotel program spend management
Strategic Sourcing
Rate negotiation
Hotel pricing & distribution
Vice President, Global Distribution at BCD Travel
Klaus works within BCD Travel's Global Distribution team and has commercial responsibility for BCD's relationships with key distribution technology partners, including global distribution systems (GDSs), online booking tools (OBTs) and airlines. He helps translate the many complex technical and commercial aspects of today's distribution landscape into practical, comprehensible advice for clients. 
Klaus has 30 years of travel industry experience in product management, project management and technology consulting. He has held commercial roles in sales and distribution partner management.
Klaus joined BCD in 2007. Prior to BCD, he worked for Amadeus and Sabre. Klaus has lived in Germany and Canada and presently resides in the United Kingdom.
Speaker topics
Airline content strategies
Content aggregation
Distribution disruptions
Fragmented distribution
Global Distribution Systems (GDS)
GDS content strategies
IATA NDC
Low-cost carrier (LCC) content
NDC readiness
NDC certifications
NDC technologies
NDC-OBT integrations
Online Booking Tools (OBTs)
Recovering distribution costs
Untangling NDC complexity
Managing Director, Switzerland at BCD Travel
Kent Graenicher is an experienced managed travel professional with a thorough knowledge of hotel and transport programs, meetings and events, and travel agency relationship management.
As managing director of Switzerland, he is responsible for all aspects of BCD's activities including overseeing overall decisions that affect profitability and supervising the operational services and commercial account management.
Prior to joining BCD, Kent spent 12 years leading UBS' Swiss Travel Team in operations and supplier negotiations. He also directed the implementation and management of UBS' online booking tool. He started his travel career in 2002 as a project manager for Artsession/Cotravel where he was responsible for the planning and implementation of events and group trips. In 2005, he joined Knecht Reisen as product manager for the U.S. and Canada where he focused on the technical management of the team, product purchasing and relationship building with business partners.
He lives in Arisdorf, Switzerland.
Speaker Topics
Travel industry in Switzerland
Travel management
Business travel trends
Implementation & management of business travel programs
Senior Vice President, NORAM Operations at BCD Travel
Tanya Green oversees global operations for BCD Travel, including a team of more than 3,000 employees. With more than 30 years of experience in the corporate travel industry, she is skilled in navigating operations across regions, anticipating the needs of travelers, travel managers and consultants, and innovating to meet the changing needs of the industry. Tanya foresees business impacts of program changes, leverages multi-service centers to manage program costs, and continually drives automation to improve traveler experience and satisfaction.
Tanya is no stranger to navigating change. She united NORAM operations across regions in 2019, reorganized BCD's operations service model during the 2020 pandemic, built forward with an entirely new model in 2021, and continues to evolve service offerings to satisfy the rapidly evolving needs of BCD's customers. Tanya's leadership, operational and technical expertise enables her to guide employees across competencies, including process management, training, operations customer service, analytics, reporting and technology.
Speaker Topics
Global operations
Contact center management strategy
Operational trends
Leading virtual teams
Customer journey
Managing Director, Greater China at BCD Travel 
As the managing director of Greater China, Jonathan Kao oversees all commercial, financial and operational functions. Jonathan sets the company's strategic direction to fulfill our mission of powering customer success by making the most of travel investment, keeping travelers safe and enhancing the traveler experience. Jonathan has played an instrumental role in shaping, strengthening and growing the company in Greater China and is a sought-after source for regional media outlets.
Jonathan has over 22 years of experience within the corporate travel industry in the Greater China region. His extensive local experience and deep industry knowledge is derived from creating effective managed travel programs for local and regional companies of varying size and complexity. He has a bachelor's degree in economics from the University of Toronto and a master's degree in e-Business from the City University of Hong Kong. He also holds the Chartered Financial Analyst designation, which lets him support clients with complex analysis.
Jonathan lives in Shanghai, China.
Speaker Topics
China's business travel trends and tourism landscape
Technological innovations in business travel management
Innovations in business travel payment and expense management
Navigating the complexities of travel risk management and duty of care in Greater China
Sustainable business travel in China
Senior Vice President
Product Planning & Development at BCD Travel
Yannis works on the forefront of travel and technology at BCD Travel. He leads a global team that sets the vision and manages the development for all aspects of BCD's products, platforms and solutions, including TripSource, DecisionSource and SolutionSource.
Yannis has over 20 years of experience building global travel technology businesses across the eCommerce and corporate travel industries. Prior to his role at BCD Travel, he held senior-level positions at Sabre, GetThere and Travelocity. He is based in Southlake, Texas.
Speaker Topics
Innovation and Digital Transformation in Corporate Travel
Building Platforms, Open Systems and Developing Agile Teams
Technology Trends in Travel, including NDC, Payments, Big Data, AI and Personalization
Digital and CX Trends to Engage Travelers
Managing Director, Poland at BCD Travel 
Adam Kuna is the president of the Management Board and managing director responsible for Poland. He oversees the company's profitability including service configurations, pricing and program management for this market as well as the meeting and events business there. He is responsible for the overall functioning of our legal entity in Poland and all our teams based in the Warsaw, Krakow and Lublin offices. 
With over 20 years of experience working internationally in the hospitality, travel and B2B industries, Adam has held key roles throughout Europe and Asia. In Poland, he headed the UEFA Euro 2012 Accommodation Agency, and worked as the regional director of TUI Travel's in China and East Asia. He was also based in Spain where he headed the strategic supplier partnership for Hotelbeds. 
He currently lives in Warsaw, Poland. 
Speaker Topics
Procurement strategies for air, hotel and car
Sustainable business travel
Travel management strategies
Business travel in Poland
Meeting and events strategies
Country Manager, Chile and Peru at BCD Travel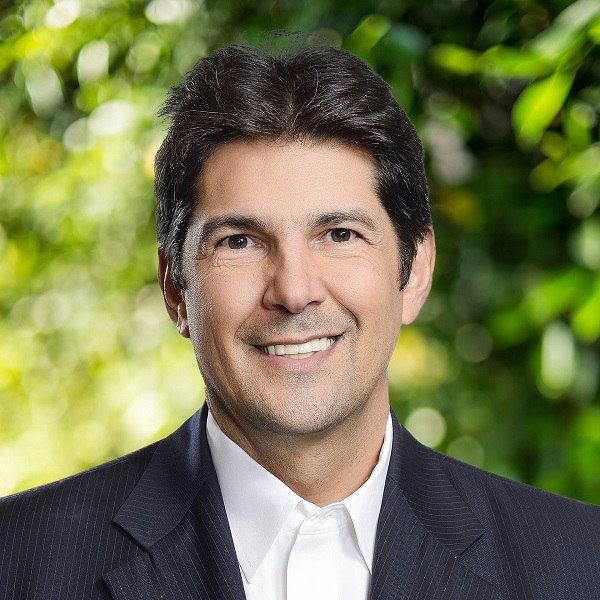 In his role as country manager, Fernando La Riva is responsible for client management, operational excellence and the success of BCD's business in Chile and Peru. His journey in the travel industry began in 1993 when he started working at Turismo Maso.
He's a trained business executive who holds a degree in economics from Universidad Central de Venezuela and a master's degree in energy and environment.

With his drive for sustainable solutions and analytical skills, he sees the best scenarios to optimize our clients' travel programs and helps them reach their overall company goals.

Fernando and his wife have two children and are based in Chile.

Speaker Topics

Chile, Peru and Argentina's travel industries
Corporate travel management
Sustainable business operations
Director, Global Crisis Management at BCD Travel
Jorge ensures the safety of business travelers and helps companies fulfill their duty of care obligations by assisting clients in the development of travel risk management plans, monitoring traveler exposure to risk during trips and ensuring rapid intervention if an incident takes place.
His team provides 24×7 support service, incident monitoring, crisis communication and coordination with third-party security providers. He also helps companies evaluate their travel risk management program's maturity and provides benchmarking against industry standards.
Joining BCD Travel in 2007, Jorge is one of the founding members of BCD's Global Crisis Management department, established in 2011. In 2012, he took responsibility for the department's operations. Before joining BCD, he served as Groups Operations Executive for Axis & Globe Travel. He also has worked in sales at International Travel Consulting, ITC, and in distribution for Giorgio Armani.
He began his career as an executive account manager at Carlson Wagonlit Travel in Barcelona. He holds degrees in Hospitality and Tourism from University of Girona and in Marketing from EADA Business School. And he is Co-Chair on the Global Business Travel Association's EMEA Risk Committee.
Jorge received the 2022 GTBA Business Travel Service Award. He was recognized for his outstanding contribution to GBTA, their EMEA region and to the business travel profession.
Speaker topics:
Duty of Care
Travel Risk Management
People Risk Management
VP Partnerships & Research at BCD Travel
Miriam works on the forefront of product and service improvements that deliver value for companies of all sizes by driving effective corporate travel programs. In her role as Vice President, Partnerships & Research, Miriam leads research and introduces concepts aimed at engendering a culture of innovation throughout the organization. She draws deep foundational insight into the buyer's perspective from her eight years spent as a corporate travel manager. With this knowledge she oversees the BCD Marketplace and Developer Hub, managing a vetted selection of contemporary corporate travel solutions as well as valuable travel data and insights.
Her industry experience and technology savvy, combined with a provocative communication style, keeps her in high demand as a speaker, panelist and judge, including at ACTE, GBTA, and the Phocuswright Innovation Summit. Miriam uses a curriculum she developed to teach students at Metro State University in Denver, where she is enthusiastically grooming the next generation of talent. She was named a 2018 Corporate Travel Innovator by Skift, a global travel industry publication.
Speaker topics:
Hotel program technology
Travel industry start-ups
Travel manager experience
Travel technology
Managing Director, Italy at BCD Travel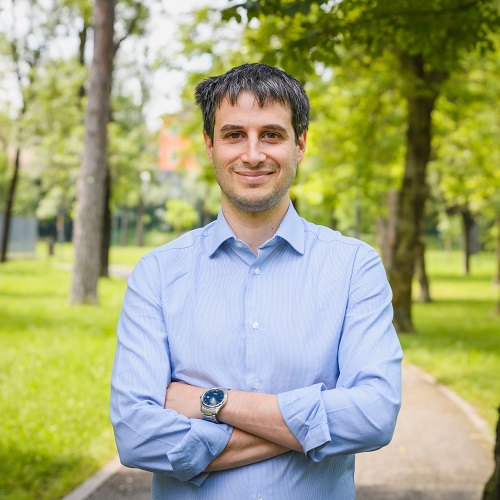 Edoardo Priori joined BCD with a decade of experience in the legal field. He started working at BCD as a legal consultant in 2018 and advised the executive team on all legal issues. In September 2022, he was appointed acting MD for Italy with a focus on client retention and acquisition. He worked on global integration to streamline processes and bring the full suite of global solutions to clients in Italy. In 2023 he was appointed managing director of Italy.
A native Milano, Edoardo lives in central Milan with his wife. He is an accomplished sports fan and sportsman.
Speaker topics:
Travel industry in Italy
Change management
Business travel trends
Legal & compliance
Vice President, Global Sales at BCD Travel
Patrick Pickens is a valued member of our Global Sales team with over ten years of experience in sales and international business. As an accomplished leader with a passion for travel, he oversees a portfolio of some of the largest global accounts at BCD.  
Prior to joining BCD Travel, Patrick led Delta Air Lines' global meetings, incentives, conferences and events team and represented Delta's global sales team with 25 key meeting industry partners, media partners and international organizations. Patrick gained entrepreneurial experience through founding his own luxury skincare company, HiQ Cosmetics. Using his background in chemistry and biology, Patrick formulated, designed, and marketed an all-natural, luxury skincare product line which was distributed internationally. Patrick has a bachelor's degree in chemistry and an MBA in international business.  
Patrick was previously on the board of directors of the LGBTQAI+ travel association, IGLTA, and currently serves on the board of AID Atlanta, a nonprofit organization committed to reducing new HIV infections and improving the quality of life for its community. He was born and raised in Atlanta, Georgia, USA.  
Speaker topics:
Traveler wellbeing
Traveler engagement 
LGBTQIA+ travel
Innovative travel programs
Travel management trends 
Travel program consolidation
Air travel trends
Vice President, Sales & Marketing, Latin America at BCD Travel
Rolando uses his enormous wealth of experience and deep understanding of both business travel operations and complex client service needs to develop and implement travel programs that support customer goals and objectives. He is highly skilled at building large, unified and productive teams and in creating benchmarking and reporting protocols to achieve measurable results. 
In his current role, Rolando leads business development for BCD Travel in the Latin America region, helping his sales team articulate BCD Travel's unique value propositions. Over the course of his career he has mastered resource management, program management, transitions and implementations, travel program consolidation, traveler engagement and policy compliance. He enjoys participating in forums that allow him to share industry tips and best practices. He is based in Mexico City.
Speaker topics
Advanced purchasing
Benchmarking and reporting
Business travel operations
Complex travel programs
Policy compliance
Travel program consolidation
Travel program implementations
Traveler engagement
Vice President and Managing Director, France at BCD Travel 
Valérie Sasset has over 35 years of experience in the business travel industry. She started at Diners Voyages in 1985 before moving to Via Voyages and PCV, the Schneider Electric subsidiary. At Havas Voyages, she was one of the first two account managers in France, before taking on major clients such as Schneider Electric, Thomson CSF, Alcatel, ABB, etc. Then, she moved to Kuoni as Director of the business division, then to BTI as General Manager before joining BCD in 2006. Valérie has been leading BCD Travel France ever since. Her courage and knowledge make her a sharp business travel industry expert and a trusted advisor for BCD's clients in France.
For the past nine years, she has chaired the Transport Commission of industry trade union (Les Entreprises du Voyage- EDV) and is a member of the Marco Polo Association and Women in Tourism.
Valérie's business motto is "Nothing is impossible for a brave heart." This maxim has guided her professional career and embodies the values of trust, collaboration and integrity that are critical in the travel industry.
Valérie lives in Paris, France.
Speaker topics
Business travel management 
Business travel strategy
Sustainability 
Gender equality
Innovation and travel start-ups
Leadership and strategy
Vice President, Digital Payment and Expense at BCD Travel
Ajay Singh leads digital payment strategy and products for BCD Travel globally. He oversees strategic initiatives and new platform investments in payments and cloud capabilities to transform the procure-to-pay spend management process for Travel & Expense.
Ajay joined BCD Travel in 2019. He has more than 25 years of experience in strategy, product development and innovation with Fortune 500 companies like American Express, Intel, HP and Travelport. At American Express, he led a number of digital transformation initiatives and launched innovative software solutions in Europe and Asia. He has an MBA from Harvard Business School and M.S. in Computer Engineering from University of Texas at Austin. Ajay lives in Silicon Valley.
Speaker topics
Digital payment and expense trends in Travel & Expense
Digitization, automation, and transformation of end-to-end processes
Innovation and digital transformation
Invoice management processes
Leveraging artificial intelligence (AI) and Machine Learning (ML) in financial processes for automation and data quality
Managing Procure-to-Pay spend: Why it matters?
Travel & Expense Spend Management
Senior Manager, Research and Intelligence​ at BCD Travel
Natalia is a member of the Research and Intelligence Team at BCD Travel. She works on a variety of innovative research projects around product planning, corporate strategy and industry thought leadership, exploring a wide range of current business travel trends and topics. She has extensive academic experience and holds a Ph.D. in Economics from the University of Lugano, Switzerland, where she is presently a visiting lecturer in corporate travel.
Natalia is a holder of a 3 under 33 ACTE Award for young innovators in the business travel industry. She is based in Madrid, Spain.
Speaker topics:
Business travel trends
Business travel stakeholders
Emerging technology
Traveler wellbeing
Vice President, Global Network at BCD Travel
Iain Withers is a proven leader at BCD Travel with 23 years of experience in the travel industry. He currently holds the title of VP, Global Network and drives globalization strategy for more than 75 partner countries across APAC, EMEA and LATAM. Iain oversees global projects and product rollouts to drive innovation for the Global Network.  
Iain began his journey with BCD as VP, Support Services for the EMEA Partner Network before transferring his skills to the Asia Pacific region. Iain held several senior management roles in the Asia Pacific region, starting as regional general manager, then moving to VP, Client Management overseeing clients and implementation, and working his way up to VP, Supplier Relations. He developed supplier relations strategies, managed all vendor programs and maintained close engagement with suppliers including air, hotel, car, global distribution systems and travel related suppliers. 
Before joining BCD Travel, Iain gained a comprehensive understanding of multi-national and global business travel management working throughout the United Kingdom, Singapore and Australia. Having achieved a Bachelor of Arts degree in European business and with additional non-travel industry work placements in France, Iain has extensive international experience in the areas of marketing, communications and business development, and an appreciation for the diversity of different cultures. 
Speaker topics:
Innovation and the Partnership Network
Globalization in business travel
Rising business travel markets
Supplier trends